Being or not being an entrepreneur- Pros and Cons of a lifestyle
If you are reading these lines it is because in some way you are considering a change in your work life. The first thing you have to know is that a decision like this is not limited to the workplace, but also to the professional and even to the social one.
I have worked as an employee and I have been and still am an entrepreneur since I received my Bachelor's degree at IT. Today, 25 years after setting up my first entrepreneurship, I am a small businessman with a relatively good economic position and a successful person (it is a separate issue to understand what we call success), although not to the point of having reached the top, far from it. That is, I'm not going to tell you a fairy tale sitting on the throne of plenty, but a real story. Maybe it will help you decide.
Making a brief summary, so you know who is talking to you (or typing), I tell you that I come from an argentine family of middle class, as so many others. I've never had any needs, but neither was I leftover. I had to work to be able to afford my university and finish my career. I went through several jobs, all quite badly paid. I learned something in all of them and I am grateful for it.
Hasn't it happened to you that from a very early age you had an aim, a dream or a goal in your life? Like when, as a child, they ask you "what do you want to be when you grow up?"
In my case, being barely a teenager, every time someone asked me about my future, I answered that I wanted to have my own company. About 6 months after having my degree, me and my college friend founded our first systems consultant, in which we did everything (hardware sales, computer courses and systems development). The beginning was really tough, the numbers did not close and the problems abounded, but we were good at developing software, therefore time and persistence rewarded us. We began to gain more clients, in general by recommendations, and the numbers began to close. It took several tries, but we made it. We started to hire more people and ended up having a whole apartment for rent in Cordoba Avenue (that is, the centre of Buenos Aires city).
Until then, I can tell you I had what I wanted. I sat in my comfortable office on the fifth floor to watch the movement of the street while having a coffee and I thought I had it all. Being this said, it is not that I had a movie salary, not at all, but I was professionally satisfied (which was much more important for me than the economic part), since being less than 30 years old, I had achieved my goal of being the owner of my own company and of working doing what I was passionate about: developing.
What could go wrong? Hahaha, I didn't have a clue what life was going to bring to me. As the saying goes "no recibimos lo que pedimos, sino lo que necesitamos" (we do not receive what we ask, but what we need). Well, that's right…
As you can imagine, running a business, even if it is a small one (at that time I think we were in total between 15 or 20 employees and freelancers), is not easy at all. This is where I can not avoid getting angry with the educational system, which does not prepare you to be an entrepreneur, neither it teaches you numbers, finances, administration, resource management, in short, financial education. It can not be that only by doing the career of Business Administration or Economic Sciences you obtain that valuable knowledge. Well, we did not do it so wrong, but we learned due to blows, trial and error. I could finish this story here, but it was just beginning…
If there is something that Argentina never lacked are the crises. Well, to sum up, we went through several thereof, but we could not survive the 2001 recession and, a couple of years later, we went bankrupt. Here I'm not going to tell all the things we went through, we just need to know that we did not have any money, nor an active client and debts to give away. Ten years after setting up my first company, I witnessed its fall and I had to start all over again.
That experience, although it was not pleasant, was extremely instructive (believe me: what does not kill you, teaches you and makes you stronger). I learned a lot, as a person and as an entrepreneur. I would never make the same mistakes again. At that time, I was married and had two small children. My marriage strengthened, we matured as a couple, our children never found out that for months we ate thanks to credit cards and I barely earned enough money to cover the minimum payment.
I considered looking for a job as an employee with a colleague (at that time, I had several employers who would have been glad to hire me as an analyst and project leader) but my wife supported me because she knew that I would not be fully happy doing that. Then I did the only thing I could do: I got up, left the past behind and started again.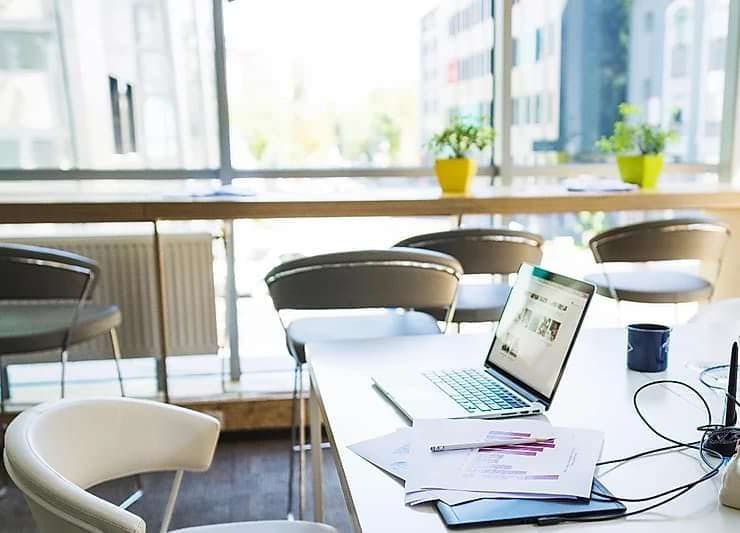 In 2005, I created my second company. We proposed a different structure with my partner, something innovative for the time (nowadays many people use it): a minimum staff in a employment relationship and the rest hired as associates or partners. That would give us flexibility of movement to grow in good times and quickly reduce us in bad times. Instead of renting a huge office to accommodate many people (with equally large expenses), we hired virtual and co-working spaces (they did not have that name back then). We promoted the home office work and the good quality of life. It worked. We had begun again the slow path of growth and expansion.
In 2018 my family and I decided to move abroad to Spain. So I partnered with a couple of friends in a startup which aim was to create the best software on the market for the project management in agile methodologies. This is how MyTaskPanel Consulting was builded, a Spanish company with a factory in Latin America, which experienced exponential growth in a very short time, for which we received several awards and mentions that fill us with pride and motivate us to continue giving our best.
This would be my third entrepreneurship. Obviously, being an entrepreneur is my thing. However, this does not mean that it is the right path for everyone, neither that it is wrong to be employed. It is perfect to be an employee (for some people, not for me, of course).
The advantage of being an employee is the security of having a salary, good or bad, but regular. Being an entrepreneur, you have to be prepared for good and bad times. Although today I maintain a balanced balance between leisure and work, it was not always like that and I had to work 10 hours a day and even several weekends, which on the whole does not happen if you are employed. Another difference is that, if you do not know how to organize, it is possible that as an entrepreneur you take the problems to your home and your relationship, since the company is yours, the problems are all personal, not labor ones. To be a good entrepreneur, you must not only wish to earn money, but you need to love and be passionate for what you do. Money is a consequence if you do your job well, but not an objective.
In summary, in my opinion and naming only the advantages of either one or another system, we could conclude that the advantages of being an employee in a dependency relationship are:
Safe salary

Higher benefits (medical coverage, various prizes)

Paid holidays

Possibility of professional growth having experience at the company

Fixed and predetermined working hours

Less labor concerns (limited to your work schedule)
On the other hand, on an entrepreneur' side, the advantages therein are:
There are no limits to what you could achieve (with luck and a lot of effort, of course)

You can earn much more this way than being an employee (but also much less)

You can manage your time as you please

You achieve greater independence, which results in a higher quality of life

You can do what you really like (I do not know a single entrepreneur who is not in the field that he loves)
Once I read a phrase with which I feel fully identified: "if you work on what you like, you will not have to work a single day of your life".
Today, almost three decades after the creation of my first company, I can say that I feel a successful person, both personally and professionally. I have a relatively good economic position and I give great importance to the balance between my obligations and my leisure time. I love traveling and getting to know other cultures and ways of life. Sometimes I think that if I started over with everything I know now, I wouldn't have made so many mistakes, but maybe I wouldn't be the person I've become, nor would I be where I am, since I firmly believe that we are the sum of our experiences.
They say that the path we walk makes us what we are. Do you already know which road you would like to follow? No matter which one you choose, dedicate yourself to it with all your love and passion, it is the only way life is worth living.